Our Doctors
Ken Chu, DDS

Diplomate, American Board of Pediatric Dentistry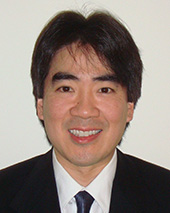 Dr. Chu is a pediatric dentist who brings a fun and friendly approach to dentistry. Dr. Chu has earned a reputation for excellent patient care over the years. He strives to make sure that you and your child will have a positive dental experience at Kids Dental Studio. Dr. Chu understands the importance of a child's early dental experience and how it affects their future outlook toward dental care. He is dedicated to providing children of all ages with the high-quality dentistry they need and deserve.
Dr. Chu completed his undergraduate studies at New York University. He then earned his Doctor of Dental Surgery degree from New York University College of Dentistry. During his final year of dental school, he was accepted to the Pediatric Honors Program. After dental school, Dr. Chu completed a one-year general practice residency program at Staten Island University Hospital before returning to New York University to receive his advanced training in pediatric dentistry. During his specialty training, Dr. Chu gained invaluable experience while rotating at Bellevue Hospital and the Rose F. Kennedy University Center at Albert Einstein College of Medicine. Dr. Chu is Board Certified by the American Board of Pediatric Dentistry. He is also certified by the Academy of Laser Dentistry and is an active member of the American Academy of Pediatric Dentistry, American Dental Association, New York State Dental Association, and Queens County Dental Society.
In his personal time, Dr. Chu loves to spend time with his family and be involved with the community. He is a former Emergency Medical Technician and member of the New York City Police Department.

Back to Top ↑
Gisela Chan-Chu, DDS, FRCD(C)

Orthodontist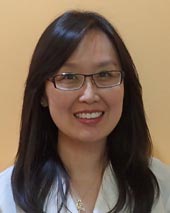 Dr. Chan-Chu is an orthodontist who enjoys working with her patients to create a healthy and confident smile. She understands that orthodontic care can do more than just give your child a beautiful smile. It can improve long-term dental health and instill self-confidence in your child. She is trained to provide your child with the most effective treatment using the latest orthodontic technologies such as ceramic (tooth-colored) braces and Invisalign® in addition to metal braces. She will be happy to discuss with you your concerns as well as all treatment options in easy-to-understand-terms.
Dr. Chan-Chu grew up in Toronto Ontario. She completed her undergraduate studies and obtained her Doctor of Dental Surgery degree in University of Toronto Faculty of Dentistry where she graduated with honors. Following her interest in Orthodontics, Dr. Chan-Chu then left Toronto to receive her specialty training in Orthodontics at New York University College of Dentistry. She served as a clinical instructor in Orthodontics for undergraduate dental students while she was in the program. Dr. Chan-Chu has practiced and is currently licensed to practice in the states of New York, New Jersey, as well as Toronto, Ontario. She is a Fellow of the Royal College of Dentists of Canada. Dr. Chan-Chu is also an active member of the American Association of Orthodontists and the Northeastern Society of Orthodontists
In her spare time, Dr. Chan-Chu enjoys spending time with her two children and traveling.
Back to Top ↑
Our Team
Arlene-Receptionist
Ivanna - Dental Assistant
Back to Top ↑
Office Polices
Office Hours
Kids Dental Studio offers convenient hours to help make scheduling dental appointments easy for you and your child. Please feel free to call us during office hours with any questions.
Appointments
We attempt to schedule appointments at your convenience and when time is available. We have found that young children are better seen in the morning because they are fresher and therefore more likely to have a positive experience. Since appointment times are reserved exclusively for your child, we ask that you please notify our office 24 hours in advance of any changes or if you are unable to keep your appointment. We understand that unforeseen events can and do occur, but we ask for your assistance in this matter.
Emergencies
In the event of a dental emergency, our office will make special arrangements to see your child promptly. If you are unable to reach us, please contact your closest emergency medical center.
Back to Top ↑
Financial and Insurance
Payments for professional services are due at the time dental treatment is provided. We are pleased to accept cash, debit, checks, and most major credit cards.
We also work with many of the major dental insurance companies and will be happy to help file your insurance claims; however, please understand that insurance plans are contracts between you and your insurance company and often cover only a portion of the total cost of treatment. We are not responsible for how your insurance company handles its claims or for what benefits they pay on a claim. Insurance policies vary greatly, and we can only assist you in estimating your portion of the cost of treatment. It is your responsibility to pay for any balance not covered by your insurance.
Please keep us updated on any changes to your insurance coverage.
Back to Top ↑